I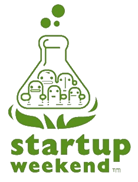 wanted to post this the morning after Startup Weekend Los Angeles concluded in late February, but due to the fact that I along with half my team (Minboxed) came down with the flu the following morning, I postponed this for long than I would have liked.
Startup Weekend Los Angeles stands out among other Startup Weekends in that each one of these events have produced real companies like Vol.ly, Foodme, Ming.ly, and Zaarly – who took first place in this very Startup Weekend and recently closed a $1m dollar round of funding and soft-launched at SXSW (great job, guys!)
The quality bar for talent is high and the judges are terrific – this year we...
I normally wouldn't post something this small to my blog, but this issue bothered me so much when I was working on some Twitter @Anywhere + jQuery integration in ASP.NET MVC3 that I couldn't help but share it.
Issue: You're using ASP.NET MVC3 and want to be able to place a relative Uri for one of your ASP.NET MVC controller's action methods in a block of JavaScript or anywhere else, and you want to be able to do it without having to parse it out of an Html.ActionLink output or anything else. What built-in helper method do you use?
Solution: The answer is that you use the Url.Action method, which yields a relative Uri, as you'd expect.
Observe the code below: